HELLO. I'M ARI
I'm a mother, wife and home cook with a passion for the old ways of doing things.
Who Am I?
My name is Ari. I grew up in a big city in Southern California and come from a family where making ends meet was a struggle. My mother saved even the smallest bits of leftovers so that they could be combined into a "burrito bowl" and make a meal for someone. She made lasagna with cottage cheese because we couldn't afford ricotta. And if my brother and I wanted gum, my grandmother would split one stick three ways – 1/3 for me, 1/3 for my brother and that list bit for Nana, but she liked chewing gum too. Our pantry was usually empty and the fridge was never full, but we had enough. Frugal living, knowing how to stretch a meal, and understanding which food substitutions would do, goes a long way.
For many years I lived in NYC and worked a regular 9-to-5 job. My husband and I had a tiny third floor walk up apartment with a ceiling that slanted so low he couldn't stand up straight in the kitchen. Then I began traveling to Vermont once a year as part of a graduate school fellowship. I fell in love and we decided to leave big city living behind.
Today we live in a modest house on about an acre of land. Our backyard borders a small forest and we have enough space for a 12-bed garden, chickens and plenty of space for our son to run around with his three dogs. His best friend lives across the woods and there is a forest path they take to each other's houses.
What Is Easy Rustic Recipes About?
This blog is about "back to basics" recipes that anyone can make. There are no fancy ingredients. Almost everything we eat can be grown at home, sourced from a local farm or purchased in bulk. I'm a big fan of recipes that can be easily adapted for what you have on hand. I also believe in storing food for lean times, whether that's by dehydrating, canning or freezing. If you want to live simply, then we are of the same mind.
My recipes are what I make for my family and we love them. But every family is different and I encourage you to substitute spices, cooking oils and make other changes that will please your tastebuds.
My recipes also assume a basic amount of cooking & baking experience. I learned to cook "by feel," which means when I make homemade pasta sauce I taste it and adjust the seasonings according to what I like. (My recipe assumes you will do the same.) Similarly, in bread recipes the amount of flour can vary according to the humidity in your area, how old your flour is, etc. Instead of giving you an exact amount, I will tell you how the dough should look and feel.
Experiment with my recipes and make them your own. Use a different kind of meat, swap out the fruit, add nuts, adjust the sugar. In the process, you'll gain deep confidence in the kitchen and learn how to use what's in your pantry.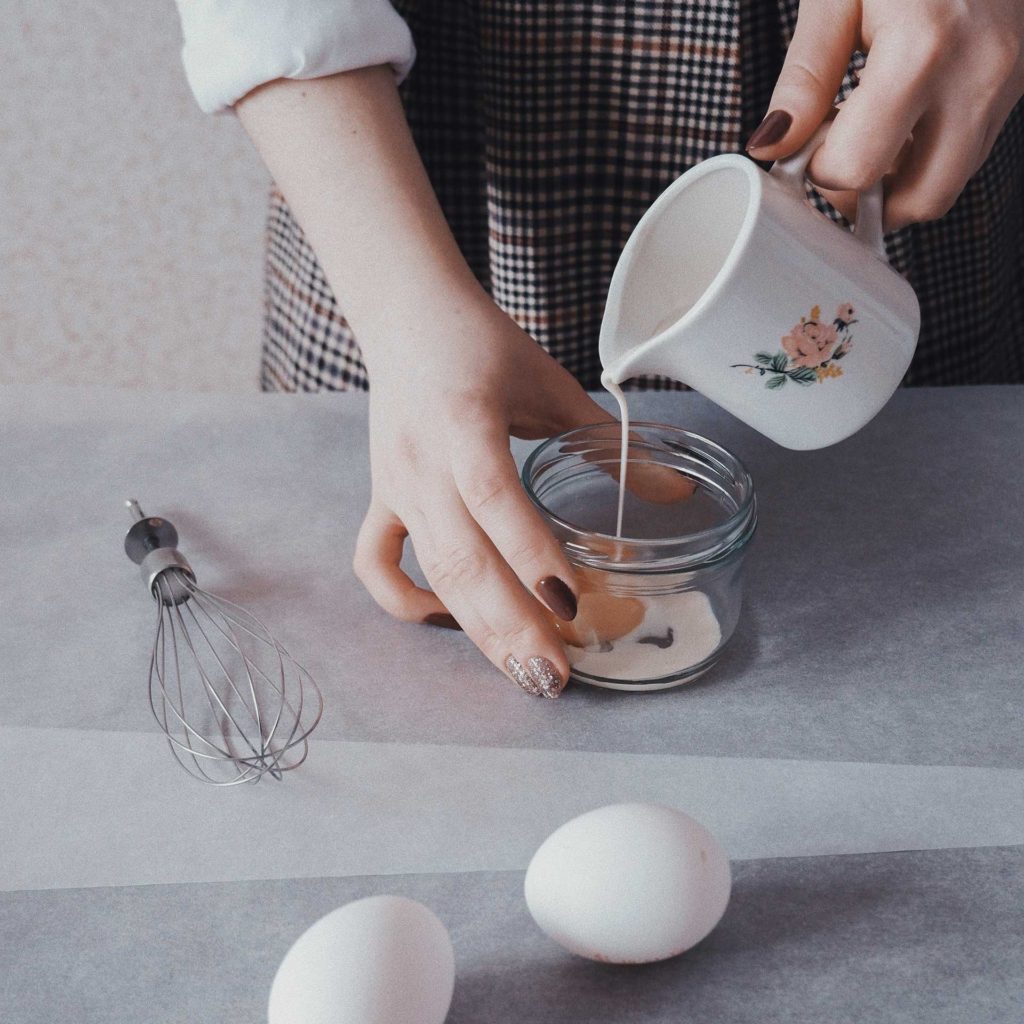 Frequently Asked Questions
Why Don't You Have Fancy Food Photos?
I know that many food blogs have magazine-quality photos. I may have those someday, but truth be told, it's not a priority.
The photos you see on this site are real photos, of real food, made on a real schedule. Usually my photos are taken in less than a minute, which is about how long I have before my guys dig in.
This means that in warmer months you'll see a forest and probably a few chickens in the background, and in the winter months you'll see snow or a wooden cutting board. The goal of this site is not to wow you with photos that took hours to achieve a "perfect" look. Instead you'll see what these recipes look like when made by a busy mom who is snapping a quick pic before her family gobbles everything up.
Why Are Your Posts So Short?
Will You Ever Have Ads On Your Site?
Maybe, but not many and not anytime soon. I am something of a control freak and ads popping up all over the place would be a bit too chaotic for my liking!
Thank you for reading
Ipsum dolor sit amet consectetur adipiscing elit. Enim sit amet venenatis urna cursus eget nunc scelerisque. In hac habitasse platea dictumst. Auctor neque vitae tempus quam pellentesque. Tristique sollicitudin nibh sit amet. Ut porttitor leo a diam sollicitudin. Dolor morbi non arcu risus quis varius. Urna porttitor rhoncus dolor purus non enim. In nulla posuere sollicitudin aliquam ultrices.